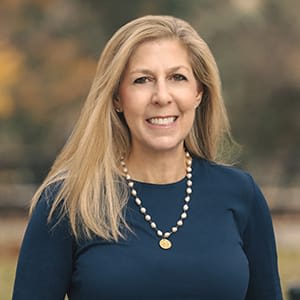 110 5th Avenue, 3rd Floor, New York NY 10011

Licensed Real Estate Salesperson
Send Me A Message
Heidi brings boundless enthusiasm in her role as salesperson at the NYC Experience team. She enjoys nothing more than cultivating new relationships, understanding buyers needs and working to find their new home. Driven by a genuine desire to help others, clients appreciate her patience and attention to detail. After spending almost 18 years in the suburbs, Heidi returned to her beloved NYC. She combines her passion for NYC with her love of real estate to find her clients the right home for them.
With almost 20 years of experience in banking and loan syndication, a graduate of Wharton School at the University of Pennsylvania with an MBA from Anderson School of Business at UCLA, Heidi is a seasoned business leader with a positive attitude. It was during this time that she developed her client-first attitude and learned the importance of being accessible and responsive. She also learned the value of tenacity as she advocated on behalf of clients.
Having recently sent two children off to college and downsizing herself, Heidi knows how stressful it can be to buy or sell a home. Whether upsizing to accommodate a growing family, downsizing, or buying your first home, she is able to empathize with each of her client's unique situations.
Heidi lives on the Upper West Side with her husband and their two college aged children. When not working, you will find Heidi at the theater, trying new restaurants or exploring Central Park. Heidi also serves as a VP of the Women's Philanthropy Board of Jewish Federation of Greater Metrowest.