Meet The NYC Experience Team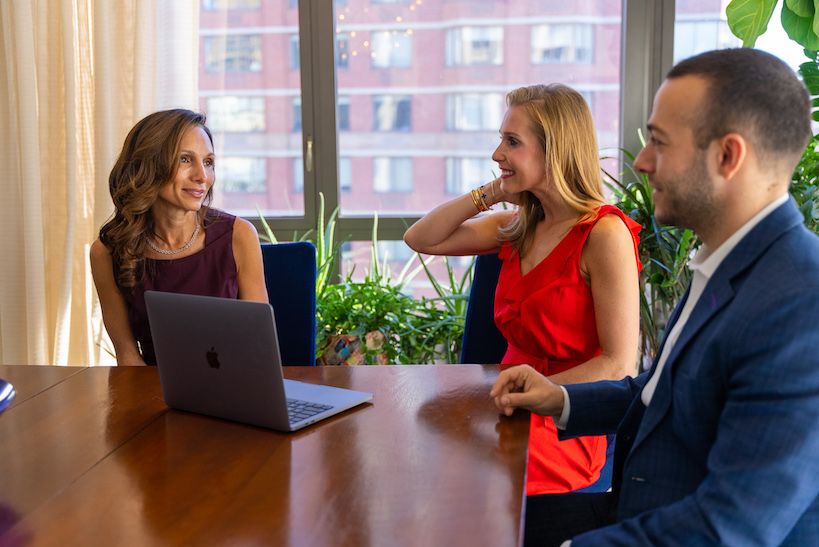 The NYC Experience Team is a powerful real estate team that uses sophisticated, real-time analytics and attentive customer service to deliver outstanding success for purchasers, sellers and investors. Founded by elite New York City real estate expert Adie Kriegstein, The NYC Experience Team leverages the power of Compass' nationwide reach and best-in-class tools to create seamless and successful client experiences in the city and every major market across the country.
Composed of experienced professionals from diverse backgrounds, the team is committed to providing the highest level of service and expertise to help clients navigate the complex and fast-paced NYC real estate market while creating an exceptional experience for their clients.
At the heart of the team's approach is a focus on building strong relationships with clients, understanding their unique needs and goals, and working collaboratively to achieve the best possible outcomes. Whether it's helping a first-time buyer find the perfect starter home, guiding an investor through a complex transaction, or advising a seller on how to maximize their property's value, the team is dedicated to delivering results that exceed expectations.
In addition, we specialize in having a premiere pet experience. With over 60% of households in New York City owning a pet, finding a building that allows pets can be a challenge. Adie and the NYC Experience Team have a passion for helping pet owners navigate the market, offering a comprehensive and personalized approach to finding the "pawfect" home for their customers and their furry family members. Adie's deep understanding of the unique needs and concerns of pet owners coupled with her knowledge of pet-friendly buildings and neighborhoods, she is able to provide expert guidance and personalized service so pet owners can trust that they are in good hands.
To stay ahead of the curve in a constantly evolving market, the NYC Experience Team is always seeking out new technologies, tools, and strategies to enhance the client experience. The team never loses sight of the human touch that is essential to building lasting relationships with clients. From their warm and welcoming demeanor to their unwavering commitment to transparency and communication, the team members bring a level of professionalism and integrity to every interaction that sets them apart from the competition.
Whether you're a buyer, seller, or investor (with or without a pet) in the NYC market, the NYC Experience Team has the expertise, resources, and passion to help you achieve your real estate goals. With a focus on delivering exceptional experiences and results, this team is poised to continue leading the way in the New York City real estate market for years to come.