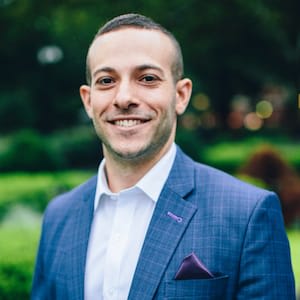 110 5th Avenue, 3rd Floor, New York NY 10011

Licensed Real Estate Salesperson
Send Me A Message
Maurice Mizrahi is a residential real estate professional committed to providing value in all aspects of a real estate transaction. After more than 7 years in the real estate business, Maurice has developed an industry-wide reputation for his exceptional service, highly effective negotiation tactics, and unrivaled attention to detail. Maurice's clients, including buyers, sellers, investors, and renters benefit from his expansive network of industry professionals that he has built strong trusted relationships with.
Maurice maintains an unwavering commitment to staying up to date on market trends and is in command of the latest technology. He is more than just another real estate agent and strives to be a life-long advisor to all of his clients ensuring they are making smart and informed real estate decisions in NYC and throughout the entire country. His keen pulse on the market combined with his unmatched negotiation skills ensures his clients the best results possible and a smooth successful transaction whether he is representing buyers, sellers, or investors.
Prior to real estate, Maurice practiced accounting and opened a successful tapas bar/restaurant in Rhode Island.
Maurice is a health and fitness enthusiast, self-proclaimed foodie, avid traveler, animal lover, sports fan, and a true family man.